BALROG
Demo v1.0.4 - June Update
---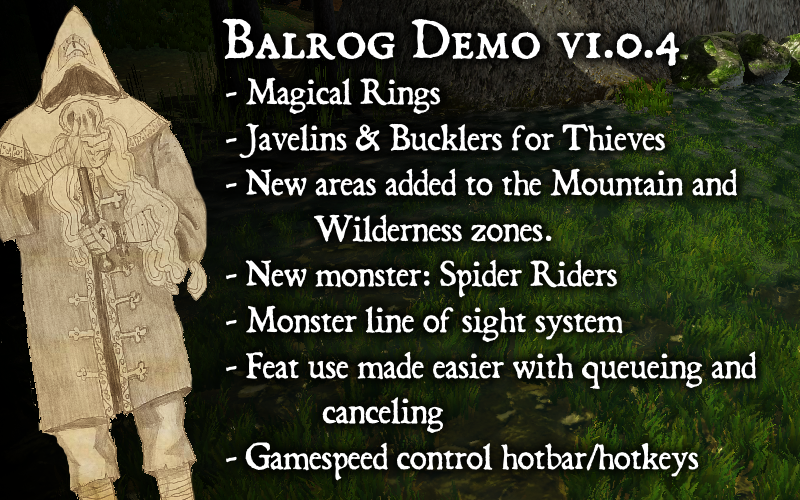 The demo update is live on itch! This will be the last update to the demo, aside from any necessary bug fixes or other such maintenance, as the game is (at this moment) literally half completed and I am going to focus on finishing it at a steady pace.

Magic Rings: Trade with Castien for rings that offer a damage reduction against specific damage types.
Javelins: Faster than crossbows, slower than bows. Offer a heightened chance of criticals in exchange for their shortened range.
Feat use: Feats can now be queued in advance or canceled, instead of needing to use them right in the middle of combat.
Gamespeed: Tap ctrl to pause, hold ctrl to slow the game down momentarily. You can also use the hotbar to set a constant speed.

Also, Balrog is now on Steam! I am still in the process of getting the Demo uploaded there, but for the moment, you can wishlist and follow the game here: https://store.steampowered.com//app/1326290
Files
Balrog Demo v1.0.4.zip
904 MB
Jun 05, 2020