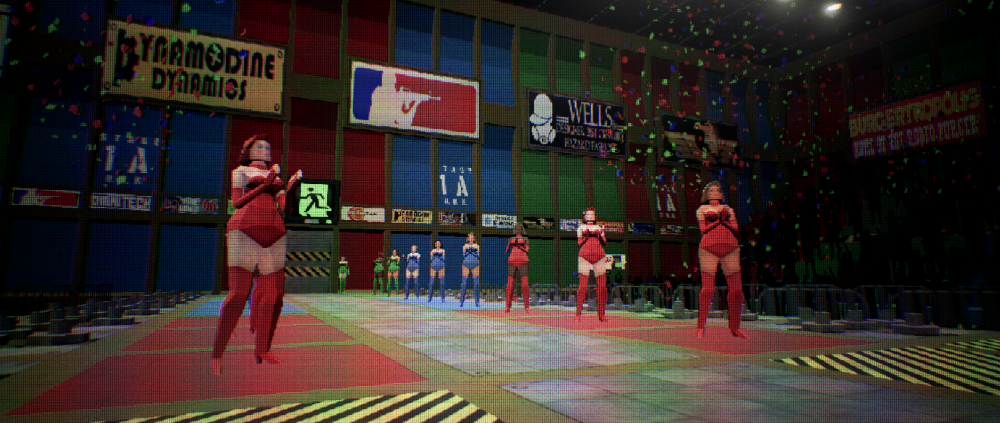 Get Rich Or Die 2
A downloadable game for Windows
In 1996 the world has become enamored with the Universal Broadcast Network's most popular show in history. An intensely violent bloodsport, contestants must shoot their way through room after room of men and machines as efficiently as possible to rack up millions of dollars in prize money. At the end they face the challenge of one of the Network's final bosses, where it is ultimately decided whether they get rich... or die.
Inspired by the arcade classic Smash TV, Get Rich Or Die 2 is a fast-paced, high-energy arcade shooter, offering players a wide range of weapons to dish out carnage and mayhem against hordes of enemies. Easy to learn, but difficult to master, you will need to stay on your toes and learn the deadly rooms to stand a chance of getting through the arena in time, and alive enough to face the final bosses.

Current version: v0.2.1 Beta

We're in Beta now! Next step from here is polishing and finishing touches, as well as making final tweaks to the gameplay and features with the help of your feedback!

After you've played please take a few moments to fill out the google form as linked in the instructions! This helps me organize and plan for the final version: https://goo.gl/forms/Va02ke73SChpveRj1

Download
Click download now to get access to the following files: